Stay connected with your home plan!
Available on iOS and Android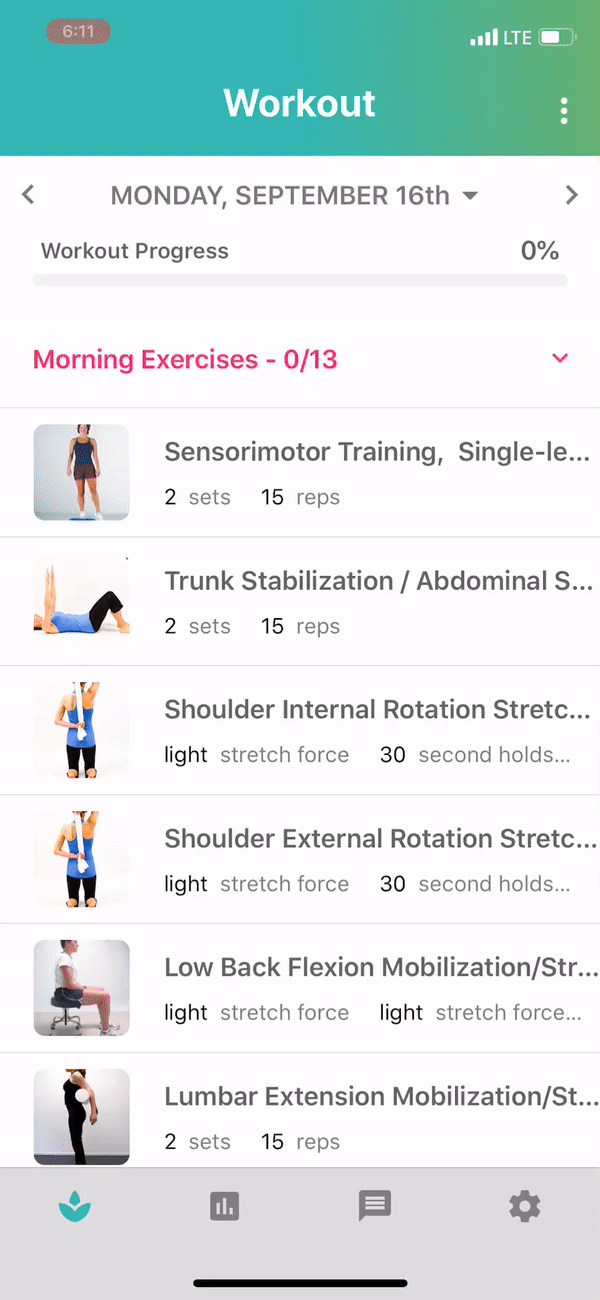 Customized Daily Workouts
Get easy to follow exercises, tailored to your needs, sent directly on your phone.
Easily Track Your Progress
Easily track your exercises and progress with weekly charts and reports that are sent directly to you and your provider.
Set Goals to Achieve with Your Provider
Work with your Provider to come up with attainable workout goals to help you recover.
Private Feedback to Your Provider
Communicate directly and securely with your Provider from within the app.
Email Access to Healthcare Experts
Never be left with unanswered questions with access to certified healthcare experts any day or time.
Visual Aids Help Guide Exercises
Each exercise sent by your Provider comes with simple photos or videos to show and explain how to perform the exercise at home.